AWARD-WINNING FRUIT FARM IN THE GLORIOUS SUFFOLK COUNTRYSIDE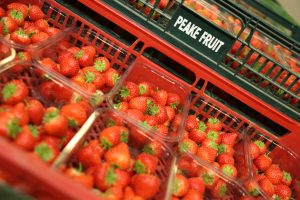 Established in 1982 and a wholly owned susidiery of Boxford (Suffolk) Farms Limited (est. 1938), Peake Fruit limited is one of the largest Fruit packhouses in East Anglia. We offer a large range of storage, packing, quality and marketing services that suit the needs for both UK growers and importers of fresh produce. With over 4000 tonnes of Controlled Atmostphere storage capacity and state of the art grading and packing equipment, Peake fruit is conveniently located close to Harwich, Felixstowe, Tilbury and London Gateway ports, just off the A12 and A14
FACILITIES
With 4000 tonnes of controlled atmosphere storage and a BRC global standard 'A' accredited pack house, Peake Fruit provides a complete solution for the storage, grading and packing of apples, pears, cherries, plums, strawberries, raspberries and blueberries.
Using our GrowerproTM SQL database, we offer full traceability and transparency to both our grower and retail customers.
Our high capacity strawberry packing lines give us the ability to pack and heat-seal punnets at up to 120 packs per minute with virtually no giveaway. We can also automatically overwrap, flowpack or polybag top and stone fruit by weight or count, guaranteeing on-time delivery and best quality product.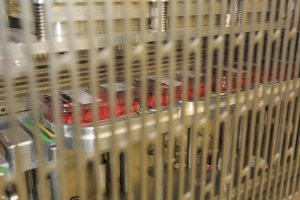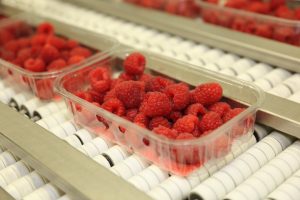 SOFT FRUIT
Peake Fruit grows and packs strawberries, raspberries and blueberries, which we supply to Supermarket customers via our marketing partner Berry Gardens.
Peake Fruit also packs for other local growers and marketing agents on a 3rd party basis, supplying many of the major high street brands. This allows us to offer a cost effective, professional year round service and cost effective consolidation of packing facilities and reductions in transport costs for growers in East Anglia.
TOP FRUIT
Peake Fruit was one of the first in recent years to supply the market with 'traditional' and other unusual and well flavoured English apple varieties. With our state of the art and flexible Aweta grader and small CA stores we also specialise in storing and packing 'hard to handle' varieties such as Pink LadyTM and Golden Delicious.